Lead Executive - Human Resource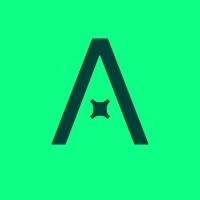 Arcadia
Chennai, Tamil Nadu, India
Posted on Tuesday, July 25, 2023
Who We Are
Arcadia is the technology company empowering energy innovators and consumers to fight the climate crisis. Our software and APIs are revolutionizing an industry held back by outdated systems and institutions by creating unprecedented access to the data and clean energy needed to make a decarbonized energy grid possible.
In 2014, Arcadia set out on its mission to break the fossil fuel monopoly and since then we have been knocking down the institutional barriers to unlock decarbonization. To date, we have connected hundreds of thousands of consumers and small businesses with high-quality clean energy options. Fast forward to today, and now, we're thinking even bigger. We have launched Arc, an industry-defining SaaS platform that empowers developers and energy innovators to deliver their own custom, personalized energy experiences, accelerating the transformation of the industry from an analog energy system into a digitized information network.
Tackling one of the world's biggest challenges requires out-of-the-box thinking & diverse perspectives. We're building a team of individuals from different backgrounds, industries, & educational experiences. If you share our passion for ushering in the era of the clean electron, we look forward to learning what you would uniquely bring to Arcadia! Visit www.arcadia.com.
HQ: Washington, DC
$1.5B valuation; $380M funding to date
What will help you succeed:
Must-haves:
Years of Experience: 2-4 Years
Worked / has an idea of HR Business Partnering role, has appetite and willingness to understand business Language and is able to put the best face of HR to the Sub leads and project leads part of business teams
Has a flair for working on numbers and data, to best represent business insights.
Full proficiency in Microsoft Windows applications, namely Excel, Word, and PowerPoint.
Demonstrated ability to learn new technology quickly and effectively use it for maximum productivity.
Strong communication skills to present oral and written analyses.
Client-focused, flexible and an excellent team player.
Ability to effectively work with other staff in the department.
Strong interpersonal skills and commitment to work in a team-oriented, multi-cultural environment.
Strong customer relations skills and client service-oriented values
Strong English language skills (verbal and written), including the ability to draft a variety of correspondence and edit materials using proper grammar, punctuation, and style.
Maintaining all sorts of HR Records
Preparing all manual database or information needed then and then
Preparing monthly routine data like FBP, Food Plus card circulation
Collecting feedback from TL's on employee confirmation & training conversion monthly. All Intern/Contract to FT Conversions
Payroll input includes Additions, Deletions, Attendance, Saturday Pay, leave encashment, Training Conversion/Confirmation/FT conversions, etc and the template can be referred @ HR Drive in any month payroll input
Handling employees general queries
Checking no dues, collecting id cards & system
Preparing and issuing all exit documents
Benefits:
Competitive compensation based on market standards

We are working on a hybrid model with remote first policy

Apart from Fixed Base Salary potential candidates are eligible for following benefits

Flexible Leave Policy

Office is located in the heart of the city in case you need to step in for any purpose

Medical Insurance (1+5 Family Members)

Flexible Benefit Plan

Awards and Bonus

Annual performance cycle

Quarterly engagement activities
Eliminating carbon footprints, eliminating carbon copies.
Here at Arcadia, we cultivate diversity, celebrate individuality, and believe unique perspectives are key to our collective success in creating a clean energy future. Arcadia is committed to equal employment opportunity regardless of race, color, religion, gender, sexual orientation, gender identity or expression, national origin, age, disability, genetic information, protected veteran status, or any status protected by applicable federal, state, or local law. While we are currently unable to consider candidates who will require visa sponsorship, we welcome applications from all qualified candidates eligible to work in India.
We will ensure that individuals with disabilities are provided reasonable accommodation to participate in the job application or interview process, to perform essential job functions, and to receive other benefits and privileges of employment. Please contact us to request accommodation.