Senior Counsel, Product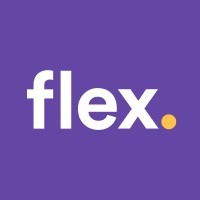 Flex
Product, Legal
Remote · United States
Posted on Tuesday, August 8, 2023
Flex is an early-stage, remote-first FinTech startup that is creating the best rent payment experience. It's hard to believe that it's 2023 and paying rent on time is expensive, inflexible, and difficult. We're here to change that! We enable our users to pay rent throughout the month on a schedule that better fits their finances and budget. Our mission is to empower as many renters as possible with flexibility over their most significant recurring expense. After deliberately keeping a stealth profile as we built up unprecedented investor support and an enthusiastic user base, we are looking for motivated individuals to help us keep our mission growing in 2023. Will you be a part of the team?
About the Role
We are seeking an experienced credit and consumer finance attorney to join as our third in-house counsel and head of our Product and Regulatory function. In this newly-created role, you will be a partner to our core B2C and B2B business units as you advise and collaborate with our product, engineering, business, and marketing departments to build Flex's biller and consumer financial technologies and services.
This position will be remote first, though you are welcome to work from our New York or Dallas offices.
What You'll Do:
Own first-line legal support on a wide range of initiatives related to offering and operating Flex's consumer credit products and services.
Serve as product counsel to help shape new initiatives, leveraging outside counsel when necessary.
Structure program agreements and terms as necessary to support those initiatives with our banking partners, payment processors, and card networks.
Guide the business by navigating the regulatory landscape for Flex's consumer credit products and services that apply to banks, bank service providers, payment networks, and other participants in the consumer finance industry.
Be a senior leader in the company and a critical part of a hyper-growth startup that already has a proven line of business. And as we grow and succeed, you will help scale the development of our legal department and the entire company.
What You'll Bring:
Significant experience structuring novel consumer credit and payments products and services alongside product and engineering teams.
A deep literacy of the legal and regulatory landscape for consumer credit products and services, including Truth in Lending Act (TILA)/Reg. Z, CARD Act, UDAAP/UDAP, Equal Credit Opportunity Act (ECOA)/Reg. B, the Fair Debt Collection Practices Act (FDCPA)/Reg. F, the Fair Credit Reporting Act (FCRA)/Reg. V, E-Sign, Gramm-Leach-Bliley Act (GLBA), and similarly applicable state laws.
Strong knowledge of payment industry laws, legal issues, and business practices, including, BSA, Reg E, state money transmission laws, card payment association rules/operating regulations, and NACHA rules.
Experience interacting with federal and state financial regulators and examiners.
Experience providing product counseling for digital lending or payments systems, alternative payments, BNPL, or other similar financial services.
Knowledge of the structure and operation of payment network rules, in particular those of Visa and Mastercard.
Knowledge of marketing and privacy laws applicable to lending products, credit cards, and consumer finance.
Strong interpersonal and project management skills and the ability to work as part of a cross functional group.
Excellent writing and communication skills.
Ability to shift seamlessly between the clouds and the mud.
Qualifications:
JD and admission to at least one US state bar.
5+ years of experience as a qualified lawyer in a top law firm, in-house legal team and/or government agency (ex: CFPB, FTC), preferably familiar with counseling high-tech business and product teams by translating complex legal requirements into clear and actionable advice that helps the business move forward.
Experience managing outside counsel relationships.
The national pay range for this role is $175,000-$260,000. Individual compensation will be commensurate with the candidate's experience aligned with Flex's internal leveling guidelines and benchmarks.
#LI-MA1 #LI-Remote
Life at Flex:
We understand that it takes a diverse team of highly intelligent, curious, determined, empathetic, and self aware people to grow a successful company. Our HQ is located in New York City, but we are remote-friendly with employees located throughout the US, Australia, Brazil, and Israel. We are growing quickly, but deliberately, with a focus on building an inclusive culture. Our dynamic team has incredible perspectives to share, just as we know you do, and we take great pride in being an equal opportunity workplace.
We offer many employee benefits. For full time, U.S. based employees we offer:
Competitive pay
100% company-paid medical, dental, and vision
401(k) + company stock options
Unlimited paid time off + company paid holidays
Parental leave + IVF and adoption support
Flex Cares Program: Non-profit company match + pet adoption coverage
Free Flex subscription