Real Estate Agent, Partner Channels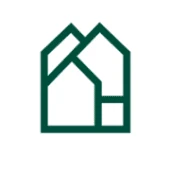 Flyhomes
San Francisco, CA, USA
Posted on Thursday, February 16, 2023
We're on a mission to build the world's best homebuying and home selling experience because buying a home or selling the one you're in shouldn't feel complicated. Our simplified approach brings local market experts together, giving our clients a team of research analysts, loan officers, and Tour Specialists—all under one roof—including a dedicated Flyhomes Agent to guide them every step of the way so they can buy and sell with confidence.
If you're looking for a company where you'll make a difference every day and work on a team where authenticity, equity, and innovation are valued—Flyhomes is the place for you.
We're currently seeking a driven and enthusiastic Real Estate sales professional to join us as a Real Estate Partner Channel Agent (PCA) based in the Bay Area.
The Partner Channel Agent role is critical to the success of our Partner Channel program, ensuring that clients have the best experience possible utilizing Flyhomes innovative products and services. The PCA builds, strengthens and maintains relationships with clients from initial introductions right through closing of the home buying/selling process. This is an outside sales position where we expect over 50% of your work time will be spent in the field.
As a Partner Channel Agent you will conduct outside sales by traveling throughout the Bay Area metro area to meet with prospective clients to educate and sell them on Flyhomes home buying and selling services. You will conduct calls and face-to-face meetings with customers daily, touring them through prospective properties and working with them to put together their best offer by leveraging Flyhomes Cash Offer and BBYS ("Buy Before You Sell") products. You will work closely with our internal team to ensure you have all the support you need to make sales and support clients!
This role will report to our Market Manager, PCA.

Essential Job Duties of a Partner Channel Agent:
Travel within a defined territory to meet with prospective clients, to educate and sell them on Flyhomes products and services and transform them into clients

Meet current clients throughout the Bay

Area to tour homes, coming prepared to share details on homes, neighborhoods and the homebuying process

Build client partnerships and increase brand loyalty by developing home buying/selling strategies with clients, leveraging Flyhomes programs and services

Leverage your client partnerships and local networks to build a pipeline of client referrals

Help clients win by facilitating Home sales and purchase negotiations and leveraging your subject matter expertise to advocate in the clients' best interests

Problem-solve and respond to clients' needs throughout transaction and post-close; proactively troubleshoot potential challenges

Maintain records of all sales leads, clients' information and transaction details in Flyhomes CRM software and relevant partner channel apps and tools

Constantly seek ways to improve the conversion rate of prospective clients with the best customer service (SCAT score) and make our client's experience the best in the industry

Stay current with real estate market trends, industry and compliance requirements; attend trainings and maintain professional networks

Perform other job-related duties as assigned
Your experiences, skills, and abilities:
Must have an active and unrestricted Real Estate Salesperson

license in the state of California

Minimum of 1+ years experience in real estate, customer service, or business development roles, required

You have independently closed at least 1 or more residential sales transactions in the last 18 months, required

Ability to build and maintain solid relationships with clients, from initial contact through to close of transaction

Ability to work in the field face-to-face with clients for at least 75% of the time

Strong communication and interpersonal skills, ability to work as part of a team and willingness to help others

Posses a solid understanding of Real Estate market trends, industry knowledge and compliance

Ability to advise clients and negotiate on their behalf to help them win

Possess and maintain a valid driver's license and insurance, with access to reliable and presentable transportation

Travel— this will be an outside sales role, and you will be expected to travel daily to meet clients and prospective clients throughout the Bay Area metro area. Typically over 50% of your work will be completed in the field
Salary Range: Yearly base Salary of $24,000 + uncapped commission. Total expected compensation is projected at over $100,000+ for year one. Also eligible for reimbursements and benefits
Our core values
Join a team where authenticity, equity, and innovation come together to build the world's best homebuying and selling experience. Do you have what it takes?
Winning Together
We're fundamentally optimistic about our clients, team, and industry. We win with our CLIENTS—we align ourselves and our products with their interests so that we only win when they win. We win with our TEAM—everyone at Flyhomes plays a critical role in building the world's best home buying and selling experience. And we win with the INDUSTRY—there are people on the other side of every transaction, and we believe the best outcomes are when everyone feels like a winner.
People Not Properties
People first. It's that simple. Whether you're our client, team member, or partner, we're a community focused on building lasting relationships. We put people at the heart of everything we do.
Find a Better Way
We love what we do and embrace the fact that our work of building an iconic company that delivers the best home buying and selling experience will never be finished. We're always seeking better solutions to every problem, whether big or small. We listen empathetically, identify improvements, and scale new solutions.
Own The Outcome
Every team member at Flyhomes has the power to improve the client experience, grow the company, and make the work we do more efficient. If we see a gap, we communicate, collaborate, and take ownership to drive improvements. We do what we say we'll do, and when things don't go as planned, rather than make excuses, we take the opportunity to share, learn, and grow together.
Do The Right Thing
Trust is our currency—that means telling the truth and behaving honestly, even when no one's watching. We lead by example for our clients, team members, and the rest of the industry. We do what's right, always.
Pick Up The Hammer
We believe that all big problems can be solved with a thoughtful series of small actions. We move quickly with a strong bias for action because we know that the cost of waiting is high. We make sound, informed decisions based on the available data, and don't wait for perfect information to take the next step.
If you're dedicated to creating an inclusive, equitable, and more enjoyable real estate experience with solutions for every homebuyer and seller, then we want to talk to you!
Perks of working at Flyhomes
At the end of the day, our strength comes from our people, and we're determined to recognize and promote your wellbeing—be it professionally, financially, physically, or mentally.
Generous PTO

401K program with employer matching contribution

Health, dental, vision Insurance (with generous employer contribution)

Long-Term Disability (LTD) Insurance (fully employer paid)

Life and AD&D (employer paid & voluntary option)

Remote work allowance

Employee Assistance Plan (EAP)

Paid volunteer time

Home buying & selling perks (we love it!)
We know that energized teams engage people from remarkable backgrounds and experiences. At Flyhomes, we believe that when bringing people together, it's important to feel respected and included so that we can be more creative, innovative, and successful together. Connecting Flyhomies to new ideas and one another is one of our guiding principles—one that informs how we hire, train, and grow our global team.
Flyhomes is proud to be an affirmative action and equal opportunity employer (AA/EOE/W/M/Vet/Disabled) and does not discriminate in recruiting, hiring, training, promotion, or other employment of associates. We are committed to equal employment opportunity regardless of race, color, ancestry, religion, sex, national origin, sexual orientation, age, citizenship, marital status, disability, gender identity, or Veteran status.
To all recruitment agencies: Flyhomes does not accept agency resumes. Please do not forward resumes to our jobs alias, Flyhomes employees or any other company location. Flyhomes is not responsible for any fees related to unsolicited resumes. In the absence of a signed Recruitment Fee Agreement, Flyhomes will not consider or agree to payment of any referral compensation or recruiter fee. In the event a recruiter or agency submits a resume or candidate without a previously signed agreement, Flyhomes explicitly reserves the right to pursue and hire those candidate(s) without any financial obligation to the recruiter or agency.