Product Manager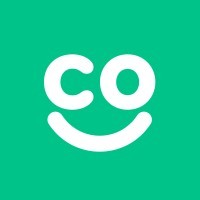 HappyCo
Product
Remote · Canada
Posted on Thursday, March 9, 2023
HappyCo is a company where people can grow their careers and work with like minded people, with no egos or politics. HappyCo is values driven and offers a flexible, supportive culture. Join HappyCo and Make Work Happy!
Founded in 2011, HappyCo (
happy.co
) builds mobile and cloud solutions to enable real-time property data. Our flagship product suite 'Happy Property' has
2.7M
units on its platform and has captured more than 270 million photos.
We're everyday people with a shared purpose — improving people's lives. Our team is made up of thinkers, talkers, planners, makers, builders and everything in between. Together, we're turning our passions into happier communities! When customers use our software, their communities get stronger. Our tools empower everyone in multifamily property management to improve their operations and maximize returns, which means they're building better experiences for their residents. When property people are happy, we're happy. That's why we're HappyCo. Learn more about our
Product Vision
here!
Where & How We Work
At HappyCo we work in a multitude of ways depending on where we are and what is going on in our lives. Whether that be fully remote or hybrid remote, or in-office sometimes, we cater for everyone!
We currently have an office in Adelaide, Australia but our team is currently spread across Australia, United States, New Zealand and Canada and we are growing rapidly!
Being globally distributed means thinking about other time zones and to support this we offer autonomy and flexibility in how you structure your day around core working hours. There might be some collaboration outside of a "normal" 9-5, but we aim to work asynchronously as much as possible.
Our HappyCo Culture & Values
HappyCo strives to build better communities. So naturally, we are dedicated to making our own community an enjoyable place that lets us do our best work. We're devoted to building an inclusive, supportive culture that empowers each HappyCo'er to succeed and grow. To learn more about our culture, check out our
Glassdoor
page and our
careers page!
HappyCo's culture is driven by our core values of Make Happiness, Stronger Together, Get Good Sh*t Done, Look Outward First and Kaizen - sounds great, right, but what does this mean for you?
Product Manager
We're looking for a Product Manager to lead our efforts to solve a major labor shortage issue in the property management space. In this role, you will help build a product that reimagines the way that communities provide maintenance support to their residents with timeliness and convenience as key pillars of the experience.
This new product offering provides 24/7 remote maintenance technicians to property management teams and residents.
We're excited to find a product manager who understands technology but starts with customer problems and business-first thinking. You'll thrive if you've honed your skills by working with customers to understand their most critical challenges and understand that true delivery requires engaging design and engineering earlier in the conversation.
This is a 100% remote role reporting to the EVP, Product. Some travel will be required 2-3 times per year for in-person company meetings and collaboration.
Week by Week
During your first two weeks you will:
Get to know our leadership, culture, and values
Complete our HappyCo orientation and onboarding program
Onboard with the engineering team and product triad
Learn about the long-term product vision and 1-year goals
Familiarize yourself with our systems and tools
Read our favorite industry primers
During your first six weeks you will:
Manage the product delivery cycle (scrum)
Write your first strategy document
Get acquainted with the different departments
Shadow a few customer and partner meetings
Gain a deep understanding of customer experience in the multifamily industry, identify and fill product gaps and generate new ideas that grow market share, improve customer experience and drive growth
Scope, prioritize and own the product roadmap based on business and customer impact
Drive product launches including working with marketing, sales and customer experience team, executives, and other product management team members
Ensure products and releases are launched correctly and on schedule
During your first 6-12 months you will:
Drive the development of products and workflows that customers love and that work for our business, achieving a low mean-time-to-implement (MTTI) for new customers and properties, high NPS and revenues and profitability for your value stream
Deliver high-quality outcomes through understanding customer needs, working collaboratively with cross-functional teams, driving efficiencies and cross-sell opportunities
Create an inspiring and accessible Product Strategy defining product lenses, focus, segments, insights and goals annually and outcomes quarterly; reporting on results every quarter
Create a strong culture powered by customer conversations, insights, context setting, and continuous and rapid testing, focused on driving customer and business outcomes
Be well versed in the data architecture and capabilities and serve as the business analyst for your value stream
What we think you might need to be successful
Experience in product management for web applications and marketplaces for 6+ years
Proven track record of leading greenfield projects to product-market fit
Experience working with data and integration driven products
Proven ability to research and develop product and marketing strategies and effectively communicate recommendations to executive management
Understanding and/or hands-on experience in software development and web technologies
Multi-family experience
Keys to Optimum Happiness at HappyCo
Pushing forward in ambiguity while striving for clarity
Prioritizing for sustained impact vs helping in the moment
Empowering teams instead of enforcing standards
Leveraging technology to serve humanity in a way that is accessible to all
Be a proactive contributor to team culture, with a strong growth mindset
Experience and understanding of early-stage scaleups and the challenges they face
Experience within the multifamily residential property industry
Previous product management experience in an Enterprise B2B SaaS context where you've tackled complex workflows and systems across a remote, distributed workforce
We encourage you to apply even if you don't meet all of the job requirements for the role.
Our Benefits/ Perks
In coordination with Employer of Record, Deel:
++Work from anywhere!
++Opportunity to work for one of the fastest growing technology companies in the PropTech industry
++Generous paid parental leave, all bank holidays + 15 days vacation and 10 days sick time off
++100% paid employee benefits at Bronze level with opportunity to pay for advanced levels
++Sabbatical: 4 weeks after 5 years
++Monthly stipends to support Wellness and Home Office expenses
#LI-Remote
#LI-DNI
We believe in supporting people to do their best work and thrive, and building a diverse, equitable, and inclusive company is core to our mission. Our goal is to ensure that HappyCo upholds an inclusive environment where all people feel that they are equally respected and valued, whether they are applying for an open position or working at the company. We welcome applicants of any educational background, gender identity and expression, sexual orientation, religion, ethnicity, age, citizenship, socioeconomic status, disability, and veteran status. HappyCo is also committed to providing reasonable accommodations for qualified individuals with disabilities and disabled veterans in our job application procedures.
A note to Recruitment Agencies: Please don't reach out to us about our roles -- we've got it covered. We don't accept unsolicited agency resumes and HappyCo is not responsible for any fees related to unsolicited resumes