FP&A Director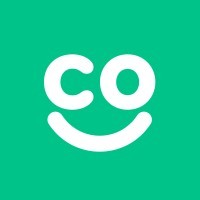 HappyCo
Administration
United States · Remote
Posted on Friday, April 28, 2023
HappyCo is a company where people can grow their careers and work with like minded people, with no egos or politics. HappyCo is values driven and offers a flexible, supportive culture. Join HappyCo and
Make Work Happy
!
We're looking for an experienced and proactive FP&A Director to join our team.
The Position
As a business partner to the CFO, the FP&A Director will report on forecasts, budgets, KPI tracking, and financial analysis. They will lead the FP&A team in improving the existing reporting frameworks making the month-end process faster and more accurate for better business support. Collaborating with the Financial Controller and finance team, our FP&A Director will align expense allocation with department and product budgets, directing the annual budget process. In this role, you will also develop and maintain relationships with leadership, departments and product heads.
Company Background
HappyCo has grown, offering multiple software products to the US and Canadian markets and operates out of jurisdictions across the US, Latin America, Canada, and Australia. The finance team has implemented new software such as NetSuite, Cube, and is preparing to launch a new billing application called Ordway. HappyCo is looking for an experienced FP&A leader to expand reporting internally and externally, and provide support for potential future acquisitions.
Working Relationships
Internal
- Work closely with the CFO
- Product teams plus department heads (leadership team)
- Collaboratively work with the finance team to provide direction to the business through effective reporting
Week by Week
During your first 1-4 weeks you will:
Onboard with the CFO and other team members
Get to know our leadership, culture, and values
Get to know your FP&A team the broader finance team, product teams and departments
Gain understanding of current reporting (company, departmental and product reports), data sources and systems used to generate reports
Start generating forecasts for the quarter and remainder of the year
During your first 4-8 weeks you will:
Get acquainted with the different departments and their requirements
Work on solidifying a single source of information to report results
Develop your knowledge of and usr the various systems needed for your role
Work to build a reporting cadence with the product teams and departments
During your first 2-6 months and beyond (Core Job Responsibilities and Duties):
Support the CFO to define and deliver business solutions as HappyCo develops multiple products and market opportunities
Connect the Leadership and Product team's long term "strategic plan" to reality: Practically, this is building up budgets and forecasts then monitoring the assumptions and drivers over time to validate the strategic plan outcomes
Collaborate closely with Product heads to analyze market data, opportunity and customer data, to understand the opportunities and threats
Provide thought leadership to updating current business models and forecasts (revenue and expenses)
Market research: Working with the product teams to establish leading, lagging indicators and potential opportunities in which the organization may have a competitive advantage
Prepare monthly, and quarterly Department/ Product Profit and Loss variance reports (to budget and forecast) in Excel/Google Sheets
Lead the annual budget preparation and budget justifications including consolidating product and department budgets including CAPEX, OPEX and Labor/Headcount, reviewing project plans/timeline
What we think you need to be successful:
Bachelor's degree, with emphasis in accounting/ finance/ economics
At least 10 years work experience in finance; 5+ years of professional experience in a role in financial planning, strategic financial advisory, or operational analysis within industries such as investment banking, corporate consulting.
Strong financial modeling and advanced Excel background/ Google sheets
Willing to get hands-on and provide assistance to the entire finance team
Excellent communication and interpersonal skills to develop rapport and engender trust with internal and external stakeholders
High attention to detail
Preferred qualifications & skills:
Proven ability to build relationships and communicate with peers, leadership and other critical stakeholders
Ability to work cross-functionally and manage large datasets while developing analysis independently
Ability to simplify, articulate ideas and conclusions clearly and effectively
Preferred systems experience: Netsuite, Cube, Looker, Ordway
SQL queries - advantage to be able to query Looker, BigQuery, plus in-house data warehouse
Experience working with remote/ geographically dispersed teams
Preferred Attributes:
Person that connects well with people, who can translate financial/ market information into simplified meaningful insights and actions
Ability to pull together information from various sources, analyze that data and draw conclusions to support the business
Ability to work with multiple systems in a fairly unstructured environment to create structure needed for scaling the company
Our Benefits
++Work from anywhere!
++Opportunity to work for one of the fastest growing technology companies in the PropTech industry
++Generous paid parental leave
++Unlimited time off
++Monthly stipends to support Wellness and Home Office expenses
#LI-DNI
#LI-Remote
About HappyCo
Founded in 2011, HappyCo (
happy.co
) builds mobile and cloud solutions to enable real-time property data. Our flagship product suite 'Happy Property' has
2.7M
units on its platform and has captured more than 270 million photos.
We're everyday people with a shared purpose — improving people's lives. Our team is made up of thinkers, talkers, planners, makers, builders and everything in between. Together, we're turning our passions into happier communities! When customers use our software, their communities get stronger. Our tools empower everyone in multifamily property management to improve their operations and maximize returns, which means they're building better experiences for their residents. When property people are happy, we're happy. That's why we're HappyCo. Learn more about our
Product Vision
here!
Our HappyCo Culture
HappyCo strives to build better communities. So naturally, we are dedicated to making our own community an enjoyable place that lets us do our best work. We're devoted to building an inclusive, supportive culture that empowers each HappyCo'er to succeed and grow. To learn more about our culture, check out our
Glassdoor
page and our
careers page!
We believe in supporting people to do their best work and thrive, and building a diverse, equitable, and inclusive company is core to our mission. Our goal is to ensure that HappyCo upholds an inclusive environment where all people feel that they are equally respected and valued, whether they are applying for an open position or working at the company. We welcome applicants of any educational background, gender identity and expression, sexual orientation, religion, ethnicity, age, citizenship, socioeconomic status, disability, and veteran status. HappyCo is also committed to providing reasonable accommodations for qualified individuals with disabilities and disabled veterans in our job application procedures.
A note to Recruitment Agencies: Please don't reach out to us about our roles -- we've got it covered. We don't accept unsolicited agency resumes and HappyCo is not responsible for any fees related to unsolicited resumes.