Senior Analyst Revenue Management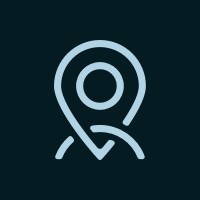 Placemakr
IT
Remote
Posted on Saturday, May 13, 2023
Placemakr is a venture-backed startup on a mission to change the future of hospitality and home. With properties in four major metro areas (and many more coming!) we operate a platform that allows buildings to blur the line between hotels and apartments. Our platform is an all-in-one solution which includes property operations, customer acquisitions, and the tech stack to operate with more flexibility than any other company in the market. Our tech-enabled buildings create a one-of-a-kind guest experience and tremendous value in the underlying real estate. Whether a guest or resident is with us for three days or three years, these are more than just spaces to spend the night—they are a place to call home.
As a Senior Revenue Analyst, you will be responsible for ensuring that your portfolio of properties meet revenue and RevPAR targets and balancing our inventory to its most profitable usage. You will play a critical part in helping Placemakr successfully disrupts both the hospitality and real estate sectors by constantly optimizing revenue and occupancy between different models of Hospitality Living- short term to long term stays.
Responsibilities
Fully own and lead the Revenue Management function for your given portfolio
Define inventory and rate strategies for properties across all revenue segments and channels to ensure the best distribution strategies
Build and execute pricing strategy for your portfolio, including a plan for hitting Revenue and RevPAR targets
Track Revenue Management KPIs on daily, weekly and monthly basis
Be an expert on the competition, with a strong understanding of local markets and competitive dynamics to beat and exceed budgeted revenue
Forecast future monthly performance for each property through quantitative market analysis
Establish an effective partnership with the Sales Team, building and adhering to a rate quoting/approval process to build appropriate base of business and occupancy over lower demand periods
Work with Distribution & E-commerce team to ensure all channels for new hotels coming online are setup and communicating effectively within 45 days to go-live, enabling pre-sell
Qualifications
2+ years of revenue management and strategic rate pricing experience across multiple properties.
Strong analytical and data-driven when making decisions--you can sift through large amounts of data and come up with creative solutions to complex problems.
Strong excel and data visualization skills (BI tools a plus!).
You are comfortable with change and a problem solver extraordinaire. You thrive in dynamic, ever-changing environments and a self-motivated.
You are a strong individual contributor with a team-oriented mindset who will happily do the heavy lifting for the benefit of the team, even if it isn't your responsibility. You work autonomously while managing up effectively.
You are accountable. You thrive and enjoy being on the hook and have a bias for action. You own it.
You are an eager learner who is passionate about finding the next dollar. You are fascinated by the dynamics of consumer (and ideally hospitality) businesses.
You enjoy trying to understand the customer and are thrilled when your product or pricing strategy influences customer behavior (and generates more revenue!).
You are an excellent communicator. You have healthy habits of documenting your decisions and regularly sharing status updates.
Our Benefits & Perks
Competitive Pay, Generous Stock Options and Performance Bonuses
Medical, Vision & Dental Insurance with options for Flexible Spending Accounts
Paid Parental Leave
Paid Life Insurance
401k + 4% employer matching program
Unlimited PTO to allow time for you to recharge
Monthly cell phone reimbursement, health & wellness stipend and a generous onboarding stipend for remote employees
Plus discounts to stay at select Placemakr properties all over the US
Our Community Norms
Great people are the key to our success. From corporate team members to our property teams and leaders, we're looking for collaborative, driven individuals to join us as we continue to expand our presence across the US. Most importantly, we create positive community norms that shape our company culture and inform how we do business:
We own it.
We make it better.
We treat people right.
Placemakr will provide reasonable accommodation to complete an application upon request, consistent with applicable law. If you require an accommodation, please contact our team at recruiting@placemakr.com
All your information will be kept confidential according to EEO guidelines. Placemakr values diversity of all kinds and is committed to building a diverse and inclusive workplace where we learn from each other. We are an equal opportunity employer and evaluate qualified applicants without regard to race, color, religion, sex, sexual orientation, gender identity, national origin, disability, veteran status, and other legally protected characteristics.
If you don't meet 100% of the above qualifications, we still encourage you to apply!