Employee Relations Specialist, Field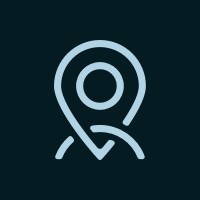 Placemakr
Washington, DC, USA
Posted on Monday, May 15, 2023
Placemakr is a venture-backed startup on a mission to change the future of hospitality and home. With properties in four major metro areas (and many more coming!) we operate a platform that allows buildings to blur the line between hotels and apartments. Our platform is an all-in-one solution which includes property operations, customer acquisitions, and the tech stack to operate with more flexibility than any other company in the market. Our tech-enabled buildings create a one-of-a-kind guest experience and tremendous value in the underlying real estate. Whether a guest or resident is with us for three days or three years, these are more than just spaces to spend the night—they are a place to call home.
The PX Specialist, Property will act as a partner to our property team members and property leaders to help support day-to-day people-related programs, questions, and concerns. Reporting into the Manager, PX Business Partnership, Operations, this individual will have the responsibility of supporting property clients in multiple geographic locations and act as a trusted advisor for all team members. The PX Specialist, Property, will be an advocate for our team members and should approach every situation with a 'Treat People Right' mentality. As we operate properties across the country, the ideal candidate has previous HR experience with supporting a non-exempt workforce spread across multiple localities.
This role will be remote-first but will be required to travel to property locations in the DC/Maryland/Virginia area on as needed basis but on average 2 times per week.
Responsibilities
Provide hands-on, day-to-day support to leaders and team members on performance-related issues across all property teams, including coaching, counseling and documentation
Conduct prompt, thorough and impartial investigations in response to employee relations issues and/or workplace concerns including harassment, discrimination, retaliation, and other topics while remaining compliant with associated federal, state and/or company policies and regulations
In partnership with the People Operations team, support the offboarding process for property team members including conducting exit interviews in a timely manner
Proactively identify and document trends uncovered through feedback, exit interviews and surveys
Implement solutions to common people-related trends in partnership with the Manager, PX Business Partnership, Operations and SME's across the PX Team in order to meet organizational goals
Collaborate with Manager, PX Business Partnership, Property, legal and senior leadership to design and support property team member action plans where appropriate
Effectively collaborate with property leadership and internal PX team members to support the facilitation and execution of people practices and/or policies that impact property team member performance, growth, and development
In partnership with property leadership and internal PX team members, increase internal talent mobility by providing support throughout internal hiring and property wind-down processes
Maintain effective organization and tracking of employee relations investigation documents and statements, disciplinary action forms and performance management materials
Consistently demonstrate an embodiment of Owning It, Making It Better and Treating People Right when recommending processes, solutions, and action plans
Additional duties and responsibilities, as assigned
Qualifications
Bachelor's degree in human resources, business administration, communications, or equivalent work experience in lieu of a bachelor's degree
1+ year experience handling employee relations issues in a non-exempt environment
Previous experience working in a service-focused industry (hospitality, food/beverage, retail, etc.) preferred
Some understanding of Federal, State, and local labor and employment laws and knowledge including a familiarity with HR practices and policies
Proficient in Microsoft Office including PowerPoint, Excel and Word (PowerPoint, Excel, Word)
Demonstrated experience communicating professionally and effectively with individuals at all levels
Demonstrated experience utilizing discretion and maintaining confidentiality when handling sensitive situations and information
The ability to exercise exceptional judgement including escalating when appropriate
The ability to multi-task and prioritize effectively in a high-growth, ever-changing environment
Excellent organizational skills and the ability to manage multiple high-priorities in a high-growth, ever-changing environment
Exceptional verbal and written communication skills
Able to travel to any of our property locations on an as-needed basis
A detail-oriented professional with the demonstrated ability to collect, analyze and interpret trends in order to make recommendations related to employee relations investigations and people programs
A self-starter who works well both independently and in partnership with your team
A champion of our Community Norms who embodies them constantly. You Own It. You Make It Better. You Treat People Right.
Our Benefits & Perks
Competitive Pay, Generous Stock Options and Performance Bonuses
Medical, Vision & Dental Insurance with options for Flexible Spending Accounts
Paid Parental Leave
Paid Life Insurance
401k + 4% employer matching program
Unlimited PTO to allow time for you to recharge
Monthly cell phone reimbursement, health & wellness stipend and a generous onboarding stipend for remote employees
Plus discounts to stay at select Placemakr properties all over the US
Our Community Norms
Great people are the key to our success. From corporate team members to our property teams and leaders, we're looking for collaborative, driven individuals to join us as we continue to expand our presence across the US. Most importantly, we create positive community norms that shape our company culture and inform how we do business:
We own it.
We make it better.
We treat people right.
Placemakr will provide reasonable accommodation to complete an application upon request, consistent with applicable law. If you require an accommodation, please contact our team at recruiting@placemakr.com
All your information will be kept confidential according to EEO guidelines. Placemakr values diversity of all kinds and is committed to building a diverse and inclusive workplace where we learn from each other. We are an equal opportunity employer and evaluate qualified applicants without regard to race, color, religion, sex, sexual orientation, gender identity, national origin, disability, veteran status, and other legally protected characteristics.
If you don't meet 100% of the above qualifications, we still encourage you to apply!