Associate Client Advisor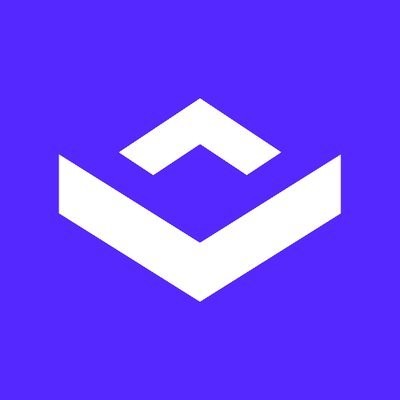 VTS
Administration
New York, NY, USA
Posted on Thursday, April 6, 2023
As an Associate Client Advisor, you will work with our emerging clients to ensure their client satisfaction and provide the resources they need to maximize the value of VTS for their organizations. After an initial training period, you will be responsible for a large portfolio of clients, ensuring they are adopting the platform, and proactively identifying churn risk. You will be a partner to the sales, implementation, and product teams to ensure a coordinated approach to these customers.
Upon joining VTS, you will enter our 6 month training program for new Associate Client Advisors. In this program, you will learn the basics of commercial real estate, VTS product essentials, and customer success best practices. You will spend the bulk of your training shadowing more experienced Client Advisors and learning by doing, supporting them in developing client-facing deliverables for an executive audience from our largest and most strategic accounts.
Following training, you will oversee a large portfolio of clients in our small business segment, where you will be responsible for retaining them through best-in-class guidance on workflows and product expertise. You will be measured on account churn and product adoption.You will be a partner to the sales, implementation, and product teams to ensure a coordinated approach to these customers.
To thrive in this role you must have client facing experience, internally and externally, as well as be able to analyze large data sets. Candidates with backgrounds in account management, sales, customer success, advisory services, marketing, and brokerage are encouraged to apply. Commercial real estate experience is preferred but not required.
You will leverage your impeccable communication skills and a resourceful problem-solving attitude to manage multiple high priority projects simultaneously and successfully. Additionally, you will prove to be comfortable in a fast-paced, entrepreneurial, and rapid-growth environment, working independently as well as part of a team.
Here's what you can expect as an Associate Client Advisor:

Retain accounts:

Establish strong client relationships, leveraging our best-in-class small business playbook to drive discussions around account usage, adoption insights, and consulting topics. Partner with Sales to drive Executive Business Reviews with clients to demonstrate ROI, ensure annual renewals, and drive additional usage and upsells.

Become a product expert:

Become proficient on VTS products and services and understand how they can be leveraged to help clients achieve desired outcomes. Share insights and strategies within the larger customer team on how clients can better leverage the platform.

Analyze customer data:

Work with experienced Client Advisors on data-driven analysis of business and product utilization data to drive retention and adoption strategies and initiatives for our largest, strategic accounts.
Support client-facing deliverables:

Support experienced Client Advisors in developing custom consulting presentations and reports for executive-level conversations with strategic accounts.
In return for this work, you will be given the opportunity to make a tremendous impact in one of our fastest growing teams in the US! As VTS grows, so will you!
What VTS Values & How We Show It
Strive for Excellence - We know your potential is unlimited. Take advantage of our executive coaches and our training and career development programs available to all employees!
Be Customer Obsessed - We're employee obsessed too! VTS offers competitive compensation, comprehensive health benefits (including dental and vision), pre-tax commuter benefits, and a 401(k) plan. Not to mention the fun stuff - quarterly happy hours, wellness events, clubs, and team lunches!
Be Curious - Benefit from a culture that promotes new learning. VTS offers an education stipend to all employees!
Move as One - We work in an open floor plan to promote cross-functional collaboration.
Take Ownership - Be an owner of the company you're building with our equity packages.
Appreciate the Difference - VTS embraces and celebrates diversity. We understand the importance of a strong work-life balance. We offer a flexible PTO policy, generous family leave program, and more!
ABOUT VTS
VTS is the commercial real estate industry's only technology company that unifies owners, operators, brokers, and tenants in a single platform to capitalize on opportunities revealed in every square foot of their properties. In 2013, VTS revolutionized the commercial real estate industry's leasing operations with what is now VTS Lease. Today, the VTS Platform is the largest first-party data source in the industry, transforming how strategic decisions are made and executed by CRE professionals across the globe.

With the VTS Platform, consisting of VTS Lease, VTS Market, VTS Activate, and VTS Data, every business stakeholder in commercial real estate is given real-time market information and workflow tools to do their job with unparalleled speed and intelligence. VTS is the global leader, with more than 60% of Class A office space in the U.S., and 12 billion square feet of office, retail, and industrial space is managed through our platform worldwide. VTS' user base includes over 45,000 CRE professionals and industry-leading customers such as Blackstone, Brookfield Properties, LaSalle Investment Management, Hines, BXP, Oxford Properties, JLL, and CBRE.

VTS maintains offices in New York City, London, Toronto, and Chicago.
To learn more about VTS and view our open roles, visit us at vts.com or follow us on Instagram (@WeAreVTS), Twitter (@WeAreVTS), or LinkedIn.
Pay Transparency
At VTS, we pride ourselves on articulating a clear and transparent philosophy around equitable, impartial compensation that will allow us to recruit and retain an exceptional team. Base salary is market driven at the point in time of offer and is based on tier 1 market data. The salary for this role will range between $63,000 to $77,000 and is determined by a few factors including your skills, prior relevant experience, quality of interviews, leveling and geography.
EEO Guidelines
VTS embraces diversity and equal opportunity in a serious way. We are committed to building a team that represents a variety of backgrounds, perspectives, and skills. The more inclusive we are, the better our work will be.
All your information will be kept confidential according to EEO guidelines. For more information about what we collect and how we use it, please refer to the
Candidate Privacy Statement.
If you have a disability or special need that requires accommodation at any time during the recruitment process, please let us know at
ta@vts.com