Staff Product Designer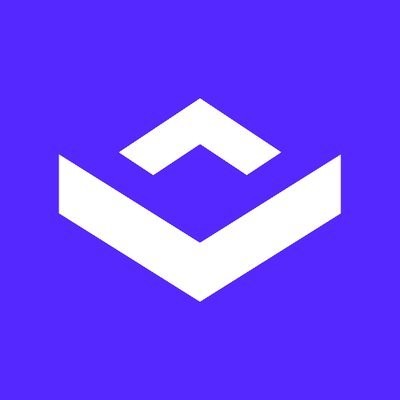 VTS
Product, Design
Toronto, ON, Canada
Posted on Friday, September 15, 2023
As our Staff Product Designer, you will have a high degree of responsibility, ownership, and acclaim within the LMD [Lease, Market, Data] business unit.
Designing for VTS, you will be expected to execute on a suite of web and mobile products that help our end users stay connected across their leasing operations and their buildings, workplaces and teams.
To thrive in this role, you will have experience with designing web and mobile applications at an enterprise software company, collaborate well in cross-functional settings, and have strong process and research methodologies. You will kick off the discovery to expand our asset offerings with our multi-sector clients, and every day you will work in a cross-functional team of Product Management, Engineering, and QA to conduct research, prototype solutions, and deliver highly-attuned customer experiences.
What Makes This Job Awesome? You Will:
Design products and features, proactively solving for non-linear user journeys and cross-product considerations across relevant users and permissions.
Make high-impact improvements to patterns and views throughout our design system, increasing product coherence through consolidation, simplification, and usability improvements.
Lead cross-functional research exercises and organize analytics to identify our customers' jobs to be done, and the most promising areas for execution and optimization.
Proactively pitch ideas, and exhibit clear and concise written and verbal communication skills, contributing design process and strategies to your product and the Design team.
Quickly ramp on the substantial CRE domain, with a particular focus on building products that serve our stakeholders/end users.
Partner closely with your Product Manager, Tech Lead, and Engineers to discover and solve complex problems, within a culture of teamwork, partnership and respect.
What Makes You a Great Fit?
You are trained in product design, human-computer interaction, UX research and/or related fields.
You have launched multiple features and products during your time at multiple companies and have strong discovery and research skills.
You're able to rationalize design decisions with Design and non-Design stakeholders alike.
You have clear and concise written and verbal communication skills.
You have a strong portfolio that clearly demonstrates your approach to process, usability principles and research methodologies.
About our team
We have a Design team of 10 designers, with full-stack Product Designers and UX/UI Specialists
We employ Designers from senior level all the way up to Director-level, with more headroom as the company matures.
VTS Product Designers are expected to perform problem discovery, explore and validate a breadth of design solutions, collaborate with Product, Engineering, and QA to deliver products, go-to-market with Product Marketing, measure, and iterate.
Our Design culture and processes inspire cross-functional and company-wide design thinking and collaboration.
What VTS Values & How We Show It
Strive for Excellence - We know your potential is unlimited. Take advantage of our executive coaches and our training and career development programs available to all employees!
Be Customer Obsessed - We're employee obsessed too! VTS offers competitive compensation, comprehensive health benefits (including dental and vision), pre-tax commuter benefits, and a 401(k) plan. Not to mention the fun stuff - monthly happy hours, wellness events, clubs, and team lunches!
Be Curious - Benefit from a culture that promotes new learning. VTS offers an education stipend to all employees!
Move as One - We work in an open floor plan to promote cross-functional collaboration.
Take Ownership - Be an owner of the company you're building with our equity packages.
Appreciate the Difference - VTS embraces and celebrates diversity. We understand the importance of a strong work-life balance. We offer a flexible PTO policy, generous family leave program, and more!
ABOUT VTS
VTS is the commercial real estate industry's only technology company that unifies owners, operators, brokers, and tenants in a single platform to capitalize on opportunities revealed in every square foot of their properties. In 2013, VTS revolutionized the commercial real estate industry's leasing operations with what is now VTS Lease. Today, the VTS Platform is the largest first-party data source in the industry, transforming how strategic decisions are made and executed by CRE professionals across the globe.


With the VTS Platform, consisting of VTS Lease, VTS Market, VTS Activate, and VTS Data, every business stakeholder in commercial real estate is given real-time market information and workflow tools to do their job with unparalleled speed and intelligence. VTS is the global leader, with more than 60% of Class A office space in the U.S., and 12 billion square feet of office, retail, and industrial space is managed through our platform worldwide. VTS' user base includes over 45,000 CRE professionals and industry-leading customers such as Blackstone, Brookfield Properties, LaSalle Investment Management, Hines, BXP, Oxford Properties, JLL, and CBRE. To learn more about VTS, and to see our open roles, visit www.vts.com.
VTS maintains offices in New York City, London, Toronto, and Chicago.
To learn more about VTS and view our open roles, visit us at
vts.com
or follow us on Instagram (@WeAreVTS), Twitter (@WeAreVTS), or LinkedIn.
DE&I Commitment
VTS embraces diversity and equal opportunity in a serious way. We are committed to building a team that represents a variety of backgrounds, perspectives, and skills. The more inclusive we are, the better our work will be.
VTS will provide any necessary accommodation during the recruitment and selection process to an employee or applicant with a disability.
If you have a disability or special need that requires accommodation at any time during the recruitment process, please let us know at ta@vts.com